Shopping Cart
Your Cart is Empty
There was an error with PayPal
Click here to try again
Thank you for your business!
You should be receiving an order confirmation from Paypal shortly.
Exit Shopping Cart
Mentone's Gazebo Gazette​

| | |
| --- | --- |
| Posted on January 6, 2015 at 5:23 PM | |
Mentone's Gazebo Gazette
Volume 8
June 2014
Water History of Mentone Part Four
As the competition began between Tench and McIntosh, Mr. Tench took steps to insure his continuation in the water business. He convinced the Crafton Orange Growers Association to build their packing house on Opal and Nice Avenues and pledged adequate water for their operation. The railroad had constructed a pipeline from the water tower connected to the Mentone Water Company system, and when they were convinced of the dependability of the Tench supply, they leased the pipeline to Tench who agreed to provide water to the tower for $30.00 per month.
In 1928, Tench's original well was deepened to a depth of 307 feet (again, dug by hand) and still pumped 80 inches of water (although) the water quality in the area is no longer usable for domestic purposes).
The competition continued until May, 1929, when Mr. McIntosh's widow sold the Mentone Irrigation Co. and its assets to the City of Redlands. Bernard Tench often joked that the competition continued….only the players changed from McIntosh to the City of Redlands.
By 1945, things began to get more complicated. The Tench family water system was discovered by the California Public Utilities Commission and technicalities began piling up. William B. Tench finally emerged as "President" of the Mentone Domestic Water Company, which at that time became an official California corporation.
The City of Redlands had been known to tie a customer into the Tench system, or to repair the wrong pipes. Tench never had that problem as he had mapped and memorized his domain since his schooldays.
The first engine that was used to power the Agate Avenue well was a Fairbanks Morse. It was a "hit and miss" 11,000 pound single cylinder gasoline engine and was used for many years. It was replaced in 1940 with a more powerful engine that lasted until the early 1970's. It was fueled by natural gas. In 1972, Bernard Tench drilled another well east of the reservoir with some intention of serving a higher elevation, but the system was never extended east of Agate Ave.
Continuing new regulations by the California State Department of Health, related to the operation of a water system, finally became too much, and in 1978, the Mentone Domestic Water Company and all of its assets were sold to the City of Redlands.
Duwayne Tench consulted the then Mentone Chamber of Commerce to see if a group might be formed to buy the water company instead of selling it to the City of Redlands. But no one stepped forward. He even contacted the Southern California Water Company (a company that buys small water companies) but they too, were not interested.
The Crafton well that was drilled in 1972 was determined not usable for domestic use in 1976 due to high nitrate content. The City of Redlands uses both wells by blending their wells with these, to meet regulations.
DuWayne's father ran the company for over 50 years and was never able to make a living salary from it. When DuWayne ran the company for 3 ½ years, he only received a few dollars for all of his efforts. As the only employee of the company, he was in constant demand for repairs and required constant vigilance. The Public Utilities Commission approved the sale to the City of Redlands, and that is where we get our water today.
God Bless the Tench family for years of service to our Mentone community.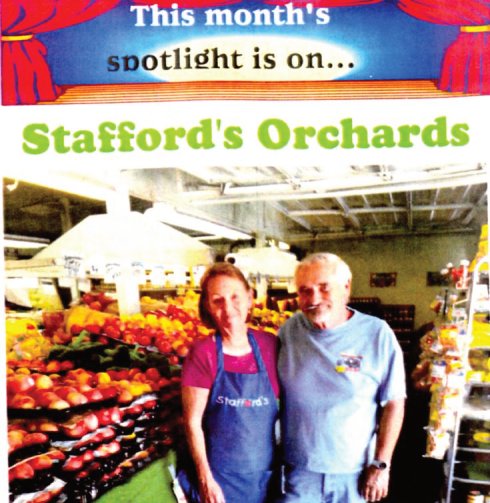 Some of the freshest produce available in the Mentone area is seemingly a big secret to some folks. We have a tendency to go to the super-markets for everyday veggies and fruit while the best is just around the corners of most of our houses.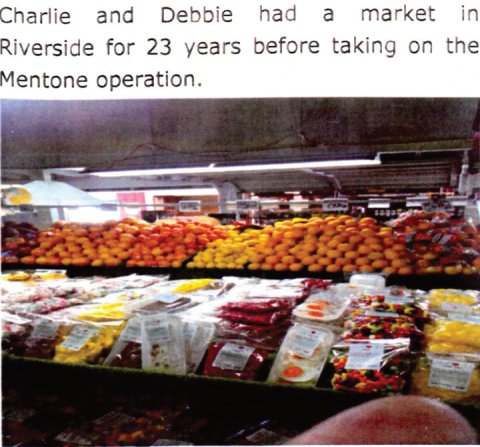 Stafford's Orchards offers the biggest selection and the very best in vegetables and fruits available anywhere.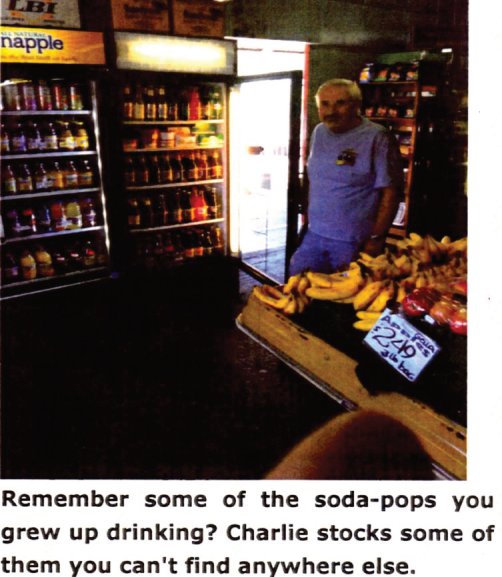 In 1968, Wilber Jensen and his son Gary started what is now Stafford's Orchards, and Valley Farms in Yucaipa. In the early days it was called Gary's Garden.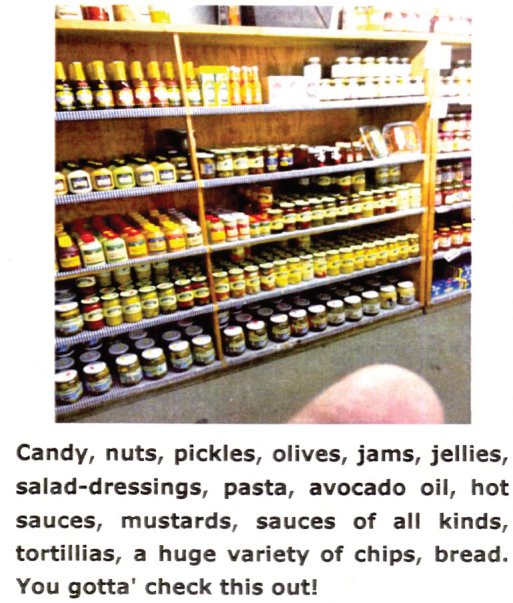 A Mr. Sandoval bought it from Gary, and in 1979, he sold it to Steve Stafford and hence the name Stafford's Orchards.
In 2003, Steve sold it to Charlie and Debbie Zimmerman, who've been in the business for some 32 years, and they chose to keep the Stafford name.

This Home was listed in the Montgomery Ward's Christmas Catalog of 1934 (only 80 years ago!) And it was all made in America. Know anyone who has one?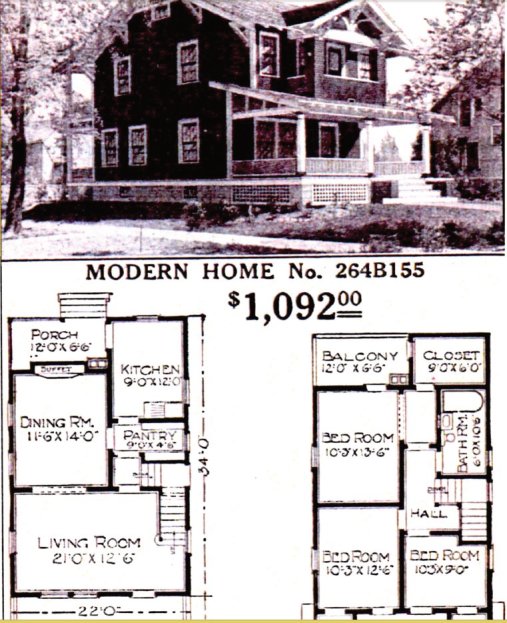 If you were arrested for "kindness" would there be enough evidence to convict you?
Categories: history
/