Shopping Cart
Your Cart is Empty
There was an error with PayPal
Click here to try again
Thank you for your business!
You should be receiving an order confirmation from Paypal shortly.
Exit Shopping Cart
Mentone's Gazebo Gazette​

| | |
| --- | --- |
| Posted on January 6, 2015 at 5:43 PM | |
Mentone's Gazebo Gazette: Special Edition
Volume 9
August 2014
The Mentone Round Up 1971-1972-1973
Back some 40 years ago, Mentone Chamber of Commerce held a parade and a "get- together" in the land adjacent to the Elephant Packing House (across the Blvd. from the Mentone Senior Center, now home of Hovey Tile Art). The event was held for three consecutive years (1971-1972-1973). Sadly, with too much alcohol in their system, a group consisting mostly of out-of-towners got out of control and a riot ensued. The event turned into a rock and bottle- throwing incident that resulted in over 30 arrests. It so discouraged the citizens of Mentone (and dampened their spirits) that the Mentone Roundup rode off into the sunset. The parades had over 70 entries from all over the Inland Empire. The California Highway Patrol would divert the traffic on Highway 38 down Colton Avenue during the parade.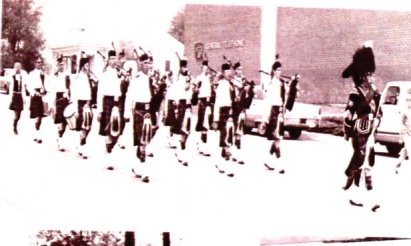 The picnic area had different buildings, resembling an Old West town, including a saloon and jail, all built by Mentone residents with materials donated by the then Big Bear Timber Co. Duwayne Tench (Mentone Water Company) put in the septic tanks for the fine restrooms (which, in the years to come, would be targets from over- active teenagers, as they literally destroyed his work).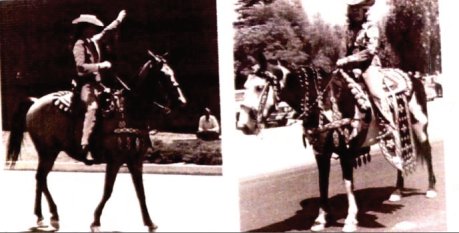 George and James Stewart cooked the hundreds of pounds of rump roast that was consumed by the hungry crowd, in a bar-b-que pit at the south side of the picnic area. Bill and Katie Kellison, Joe and Shirley Polack, Bob and Janice Hart, were just a few of the folk that put hundreds of hours into the event each year. Perhaps someday we'll have the courage and the desire to re-invent the event (if there are any folk willing to help).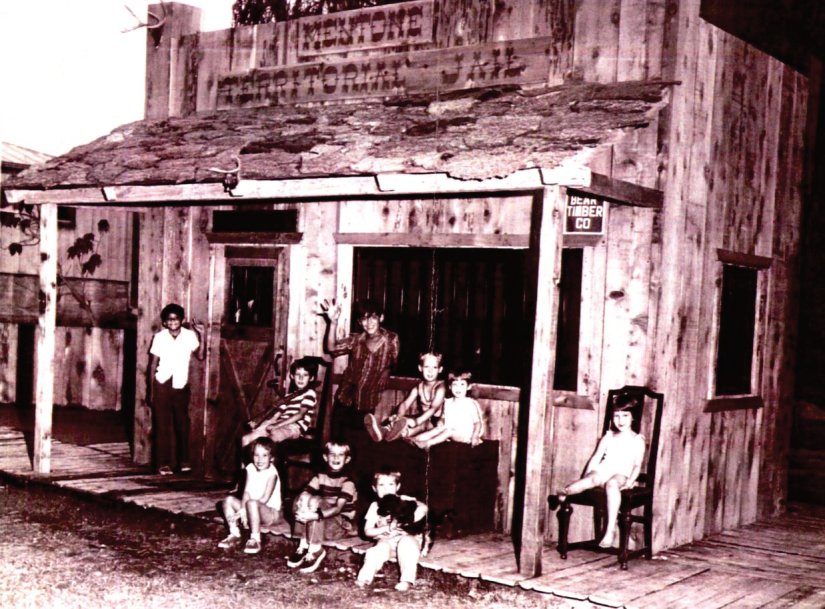 Recognize any of these happy kids? They'd be in their late forties and fifties by now. If you can identify them let us know.
The jailhouse, saloon, and other buildings were built by volunteers from the community. Building materials were supplied by Big Bear Lumber Co. (now extinct), and by Mentone Hardware, operated by Joe and Shirley Polack (Boy, Do we miss our old hardware store!) If Joe didn't have what you came in for, he would put his thinking- cap on, and come up with an Alternative. You always left happy.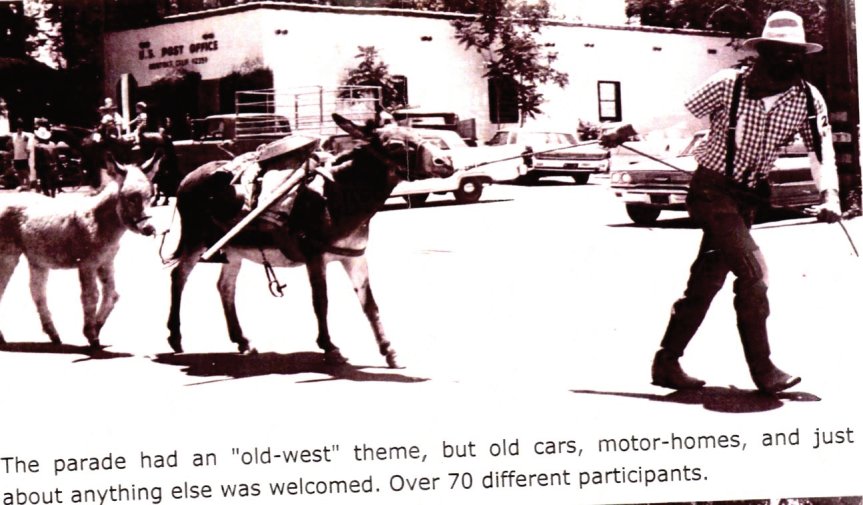 The parade had an "old-west" theme, but old cars, motor- homes, and just about anything else was welcomed; Over 70 different participants.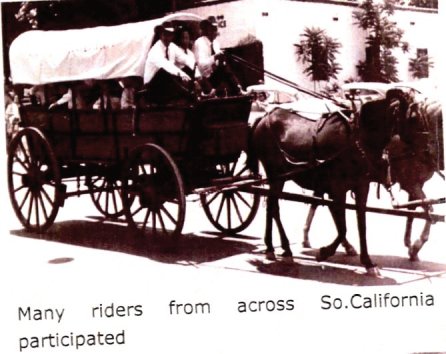 Many riders from across Southern California participated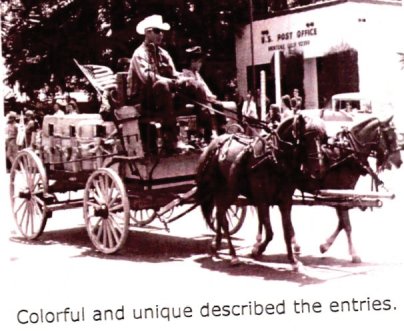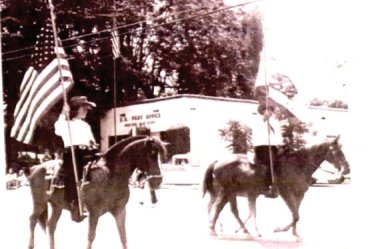 Colorful and unique described the entries
Everyone loves a parade, by- stander and participant as well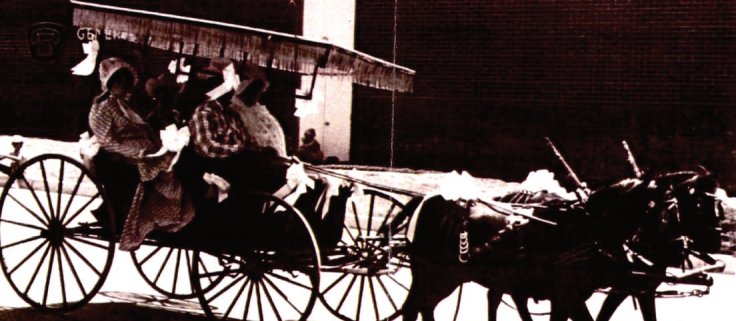 Mentone had quite a large Saddle Club in the 1970's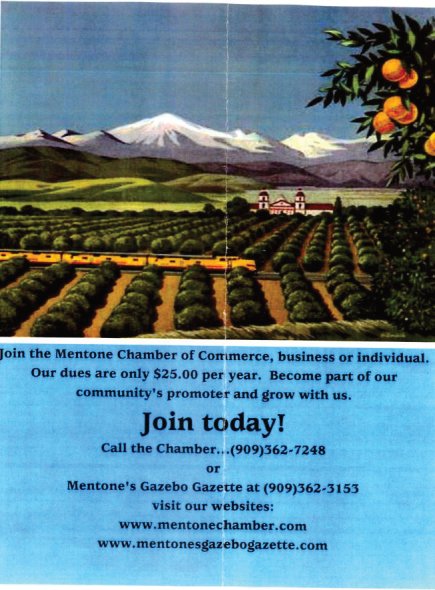 Categories: history
/